On Sunday, March 31, the St. Rita Family came together for a new tradition and celebrated the Easter season on our beautiful campus with a large crowd of current and future St. Rita families and many of our outstanding alumni. Each month, the St. Rita Student Life and Ministry Office holds a family mass on a Sunday, but this time there was the added incentive of children's games, activities and a visit from the Easter Bunny.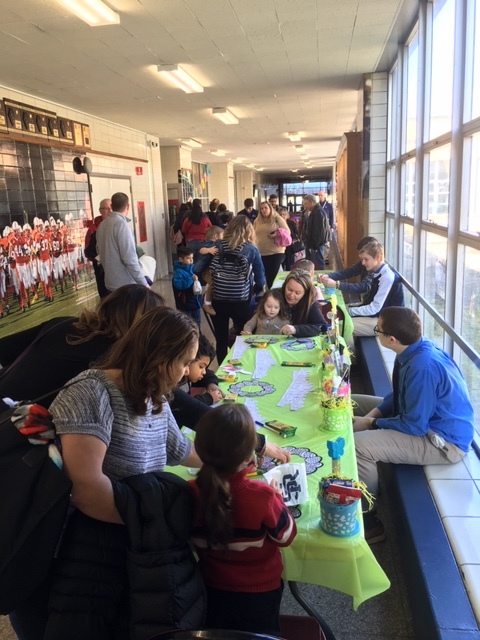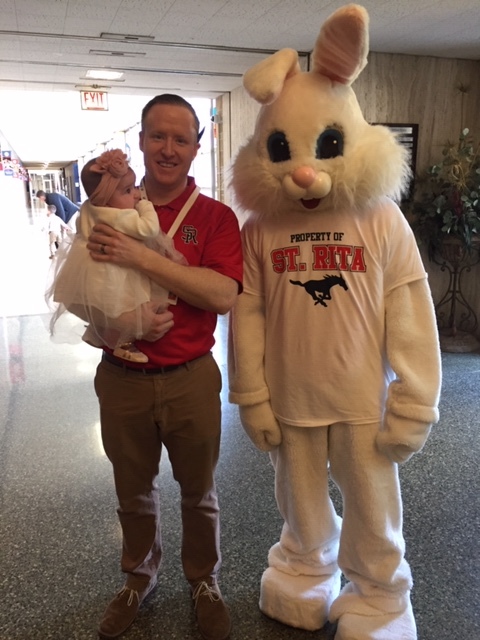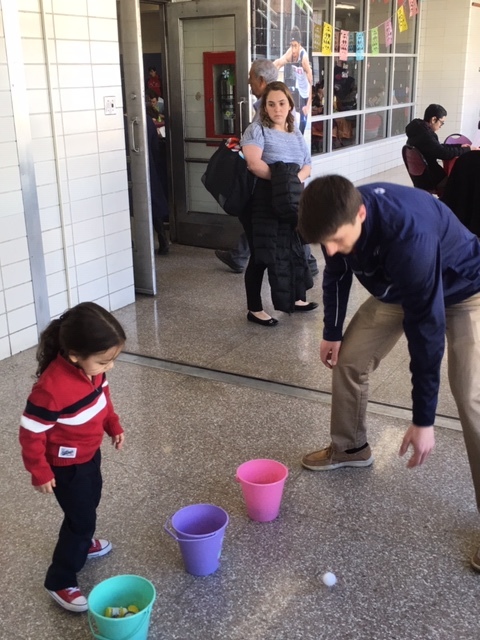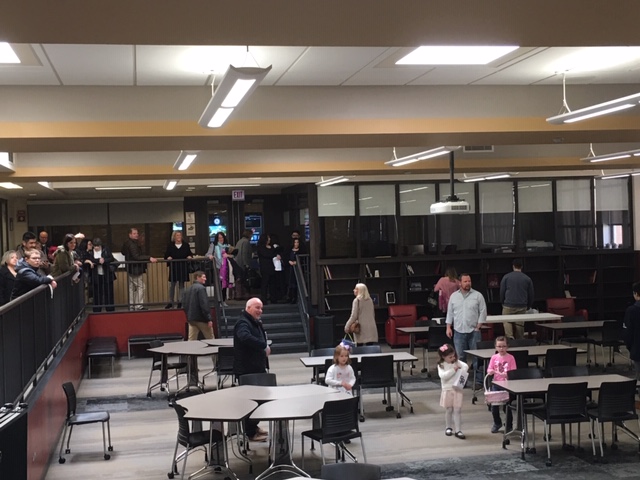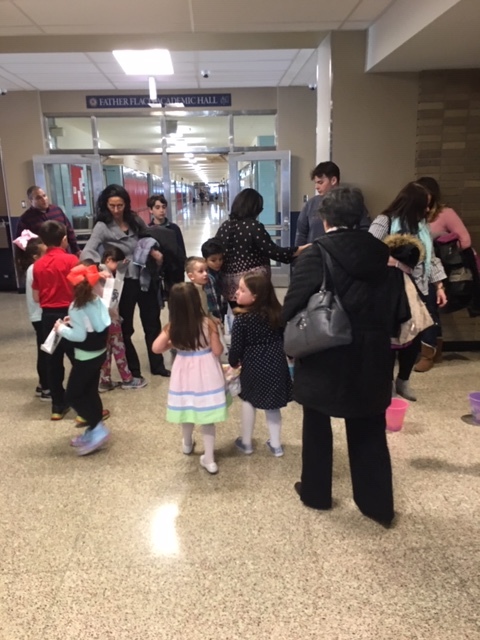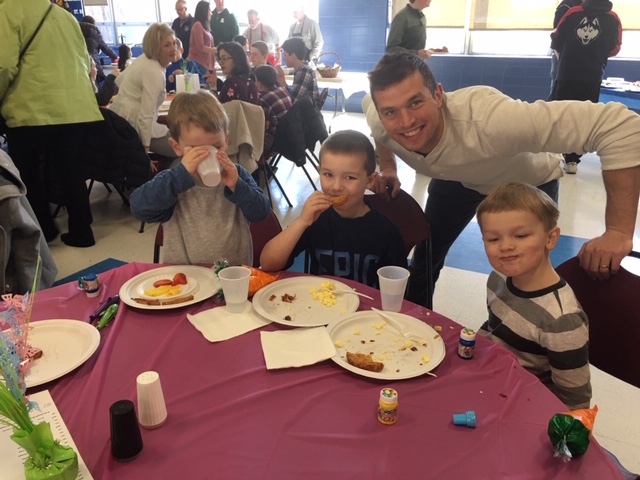 The day began at 9:00 a.m. with a beautiful mass in the St. Rita Shrine Chapel led by our celebrant, the Very Reverend Anthony Pizzo, O.S.A., Prior Provincial of the Midwest Augustinians. The Mass was beautiful as always, as Fr. Pizzo reminded us of the significance and true meaning of the Easter season.
As Mass concluded, families were given instructions on how to spend the rest of their day at St. Rita. Families with young children headed to the St. Rita Gym or the Van Leuven Family Research Center for our first-ever Easter Egg Hunt. Both rooms were filled with excited young children—over 75 in total. During and after the Egg Hunt, there were various games and stations all over the building for kids, including Bozo Buckets, arts and crafts, and other various games and activities. The Easter Bunny roamed the halls and took pictures with the participants. We know that our many parents and alumni were sharing the great pictures on their social media accounts for sure.
While the Egg Hunt and kids games took place, the world-famous St. Rita Fathers' Club (the best in the Chicago Catholic League) prepared an amazing breakfast for all mass attendees. The Father's Club made sure everyone left the dining hall filled with bacon, sausage, eggs and coffee and did an amazing job—as they always do. We are lucky to have such an active, hard-working and caring fathers' club at St. Rita!
In all, over 300 people were in attendance, with dozens of alumni and many incoming 8th grade families—plus our current St. Rita families, too, of course. It was a lively, spirited day and so great to see our alumni from the 90's and early 2000's back at their old stomping grounds with their future little Ritamen (and Ritawomen).
This will become an annual event we hope, so keep an eye out for next year's calendar and check the St. Rita web site for information on next year's Family Mass/Easter Egg Hunt. Bring the kids and "Go Rita Go"!