The week of March 4 was a time of celebration and learning at St. Rita High School as students and faculty alike joined schools across the country recognizing National Foreign Language Week with several special events.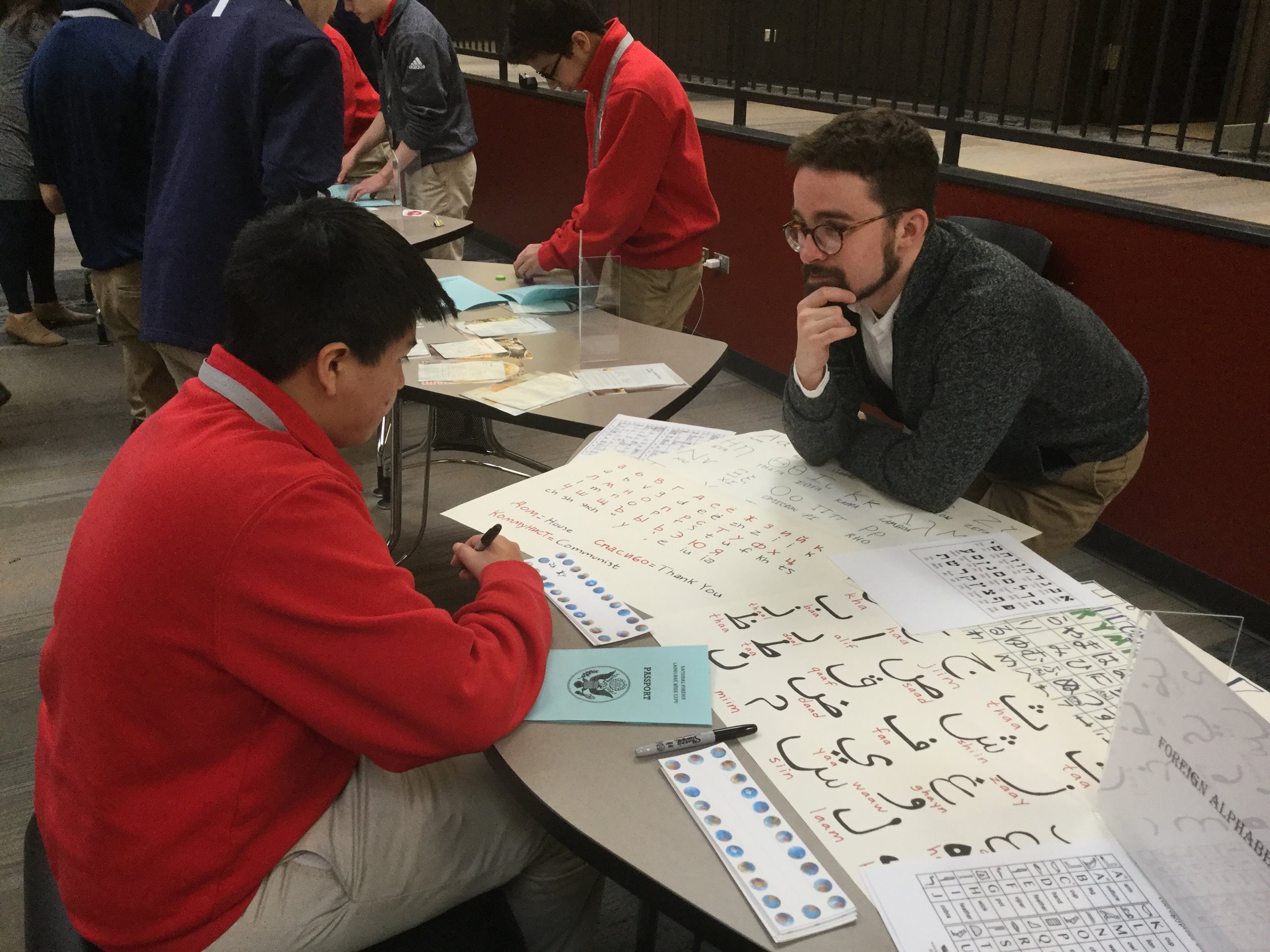 First the entire on campus St. Rita community was present for a multi-lingual Mass celebrated by head of school, Fr. Paul Galetto, O.S.A., Ph.D.
Not only did St. Rita celebrate languages themselves, they also learned about different cultures and traditions from countries all over the world. Each day, a variety of activities were available for all students.
International dishes were available during lunch periods in the St. Rita Dining Hall, and Ritamen voted on their favorite.
During all lunches last week Ritamen sold and bought bracelets and purses for their family members and friends made through The Pulsera Project, a fair trade project that supports young artists in Central America.
Also, there was a fun, international-travel-based, faculty trivia contest during lunches periods.
Students learned about other cultures thru a creative campus-wide scavenger hunt, complete with QR codes to access the clues.
On Friday, St. Rita celebrated with a Foreign Language Expo, including live entertainment, activities and food tastings, during G and F periods in the Van Leuven Family Research Center and McCarthy Student Center on campus.
The foreign language department truly does a great job of uniquely engaging students to learn more about other cultures as they continue to help Ritamen hone their skills in all the foreign language classes available at St. Rita.