The inaugural Student Augustinian Values Institute (SAVI) was held at St. Rita High School in 2010. Fast forward to April 5-7, 2019 and six St. Rita sophomores, Emilio Alvarez, Aidan Connolly, Matthew Orta, Jesus Pedroza, Reggie Sykes, and Tristan Wright along with chaperones Mr. Josh Blaszak '02 and Br. Joe Ruiz, O.S.A. traveled to St. Augustine Prep School in Richland, N.J. to take part in the 10th annual gathering of students from the ten Augustinian High Schools in North America.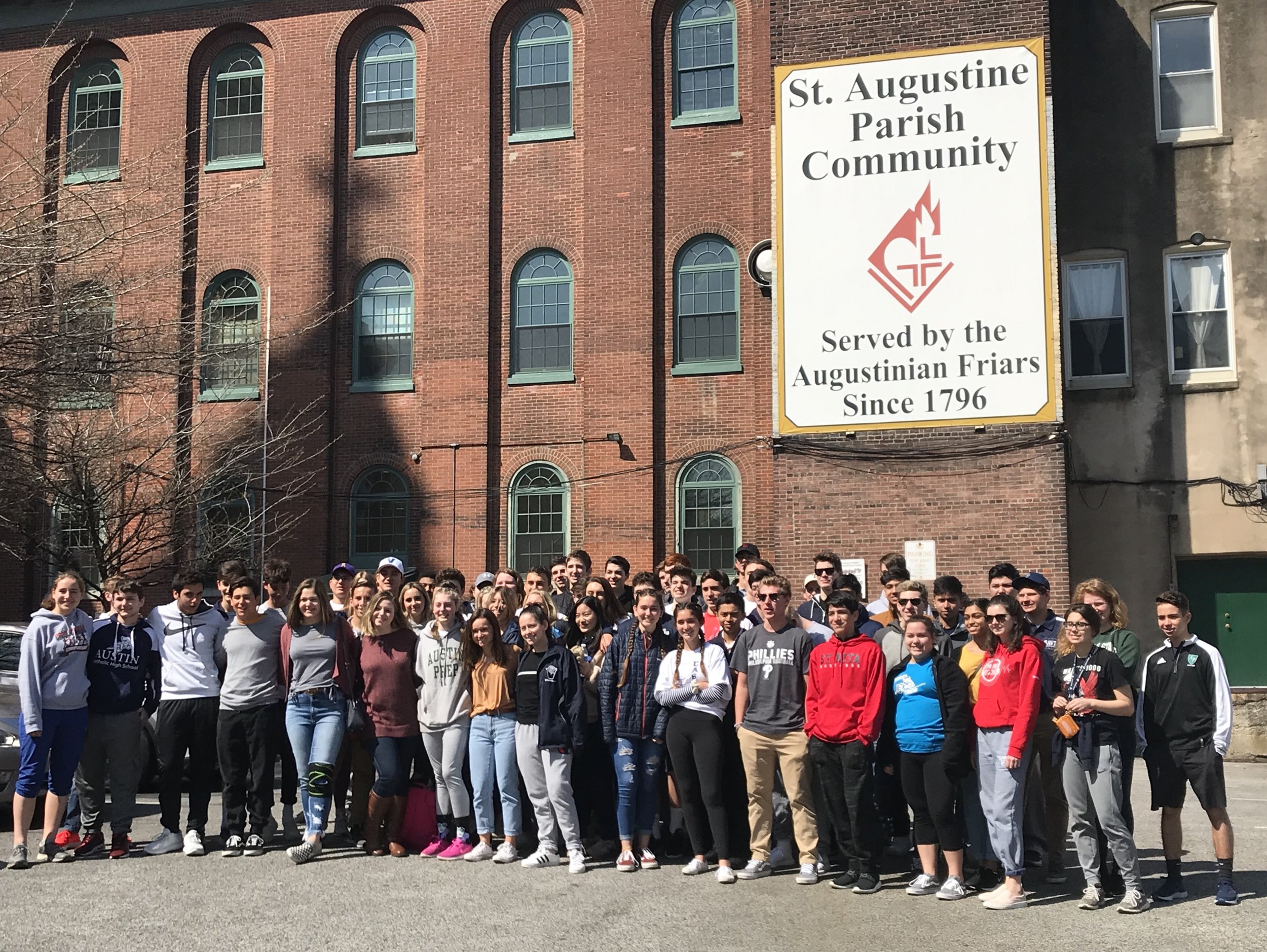 SAVI has grown to a widely known and anticipated annual event. On the 10th Annual SAVI, Ritamen have been getting to know members of their larger Augustinian family, in addition to deepening their knowledge of the Augustinian Core Values of Truth, Unity and Love, They were also able to visit the Old St. Augustine Parish, the foundation of the Augustinians in North America, and the National Shrine of our patroness, St. Rita of Cascia.
The students also took part in presentations on the core values and the Augustinians, small group discussions, prayer, Mass and fun activities including an outing to a Phillies game.
The goal of the weekend is to empower the Ritamen to be stewards in strengthening and enhancing the Augustinian core values once they return to campus at 7740 S. Western Avenue. The St. Rita family looks forward to welcoming these young men back to school on Monday, April 8, 2019, and learning about their experience.